Clock 24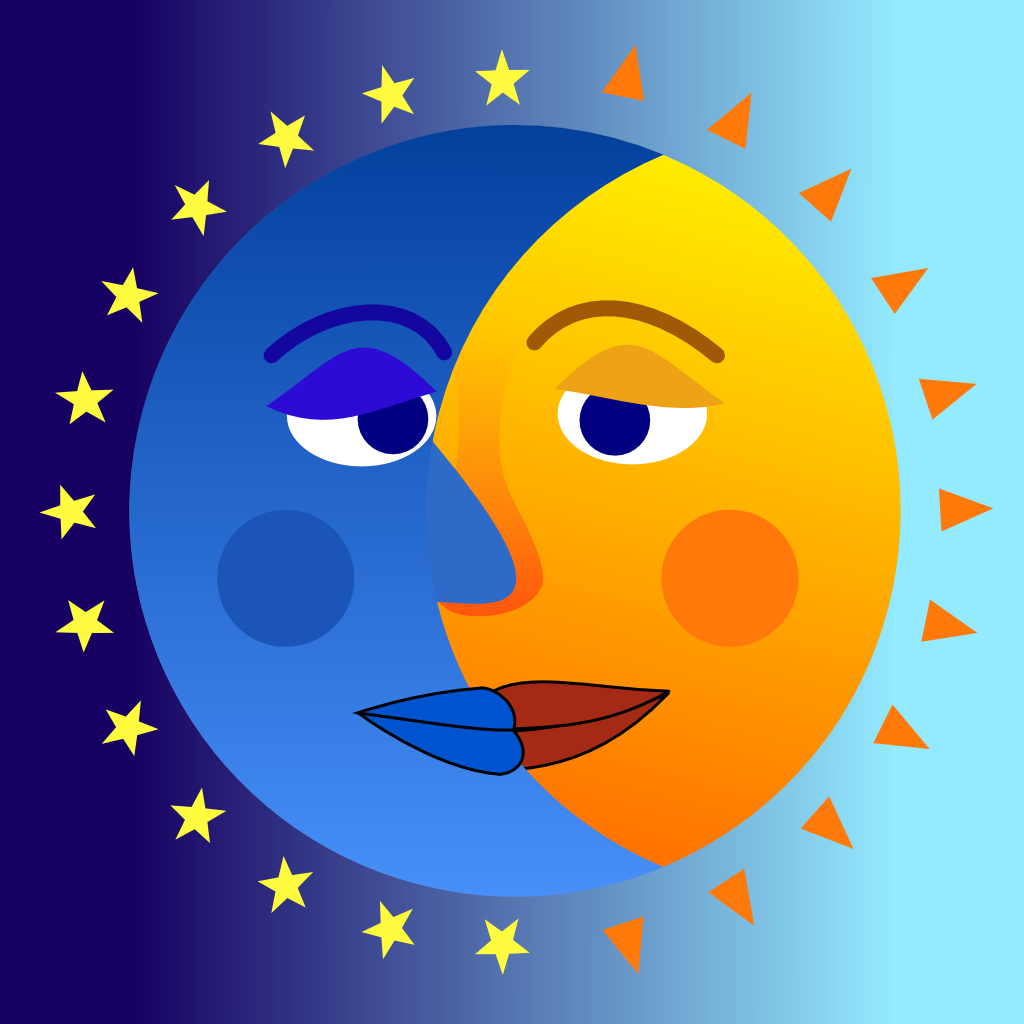 Clock 24 is a simple 24-hour analog clock.
This app simply shows an analog clock divided into 24 hours instead of 12. I just wondered what a 24-hour clock would look like, and so this app was born.
You can set whether midnight is at the top (like a 12-hour clock does), or whether midnight is at the bottom (the hour hand follows the sun).
It shows the time in the current system time zone.
There is no alarm. The built-in iOS Clock app is much better suited for that (there are restrictions to how much an app like Clock 24 can interrupt a user or make noise when it is not in focus).
The app is not free, but it is cheap. It costs about as much as a soft drink or a candy bar. Think of this as a "tip jar" for the guy who writes the software and does the artwork.
There are no ads.
I hope you enjoy using the clock as much as I enjoyed developing and sharing it.
| | |
| --- | --- |
| The clock (shown with midnight on top) | |


See Clock 24 at the App Store.
See Clock 24 in iTunes.